Vegan Madeleines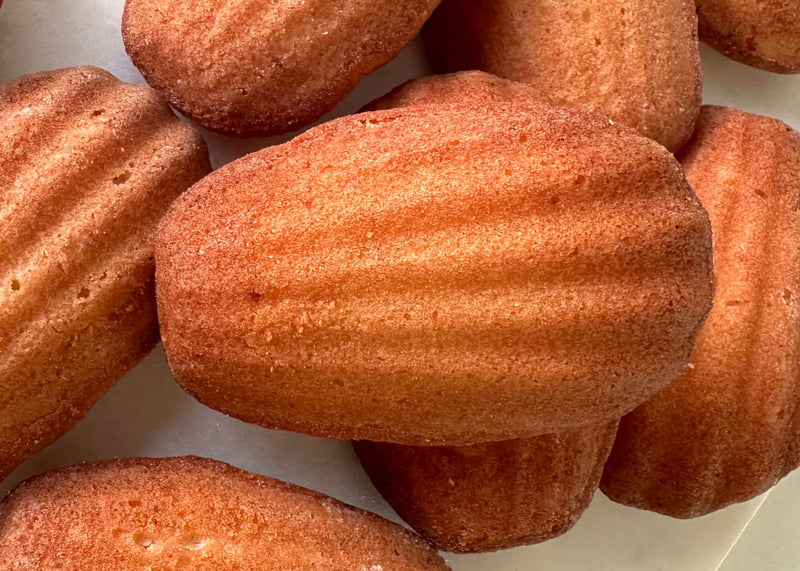 Ingredients:
20 g Spix Eggless Whites
130 ml water
130 g margarine 
230 g icing sugar
125 g flour
50 g almond flour
1 tsp vanilla extract
4 g salt
zest of 1 lemon 
Method:
Step 1: Combine the water with Spix Eggless whites and blend with a stick blender until smooth.
Step 2: Melt the margarine to a lukewarm temperature.
Step 3: Sieve the dry ingredients and mix with the Spix Eggless Whites.
Step 4: Add the margarine, vanilla extract and lemon zest and mix until uniform
Step 5: Rest in the fridge for a couple of hours or overnight.
Step 6: Coat the madeleines pan with melted margarine and flour.
Step 7: Pre-heat the oven to180 C.
Step 8: Pipe the madeleines and bake them straight away for 10 minutes or until golden brown.